About B8 of Hope…
"These people make you believe that walking on water is, after all, possible!
I really admire what they do and those 20 associations which they help and support.
I am too old to participate…but not to admire!

"
Jacques Moreillon served as Director General of the International Committee of the Red Cross (ICRC) until 1988 and as Secretary General of the World Organization of the Scout Movement (WOSM) from November 1, 1988 to March 31, 2004.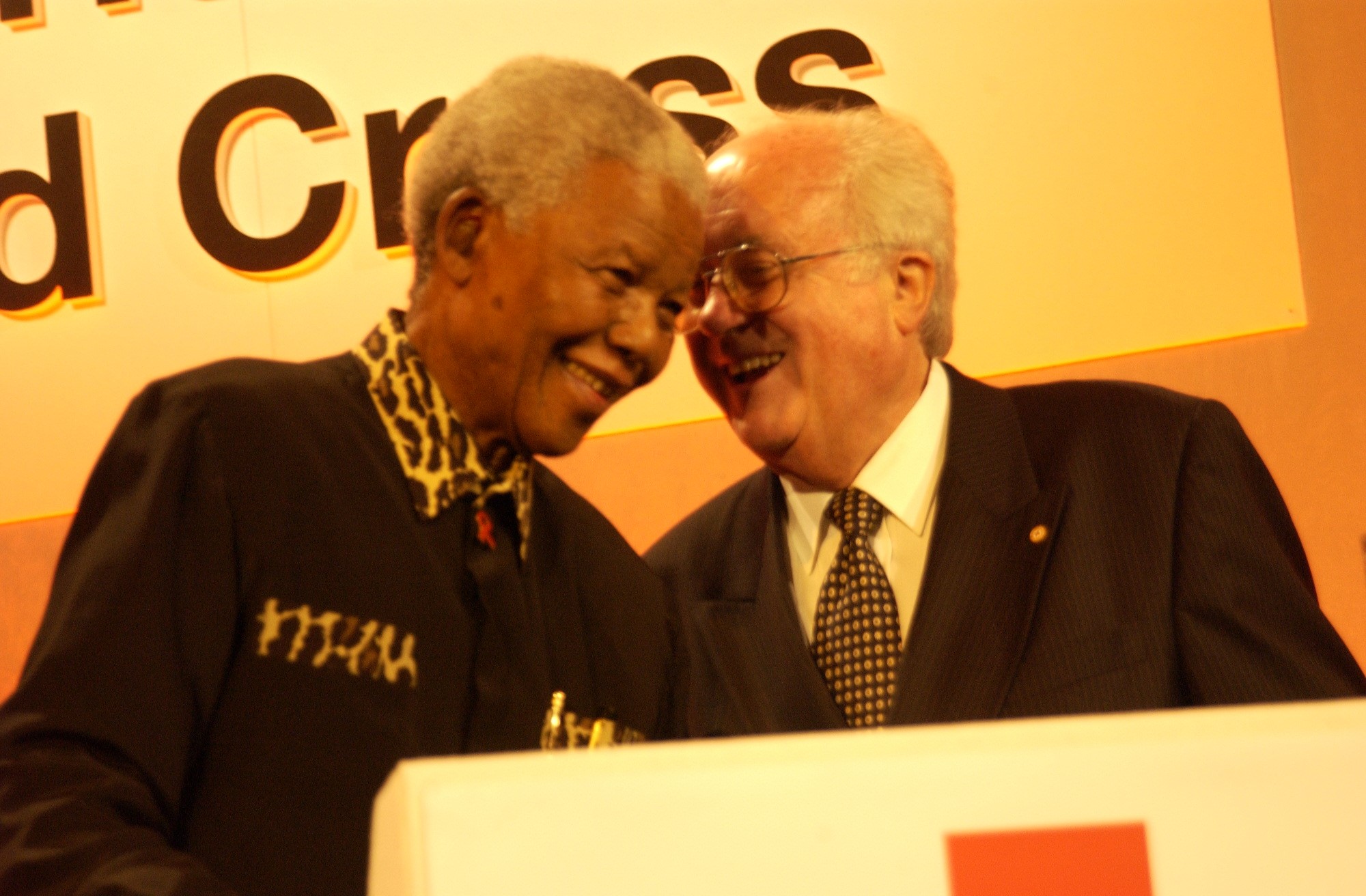 Jacques Moreillon with Nelson Mandela in London on July 11, 2003