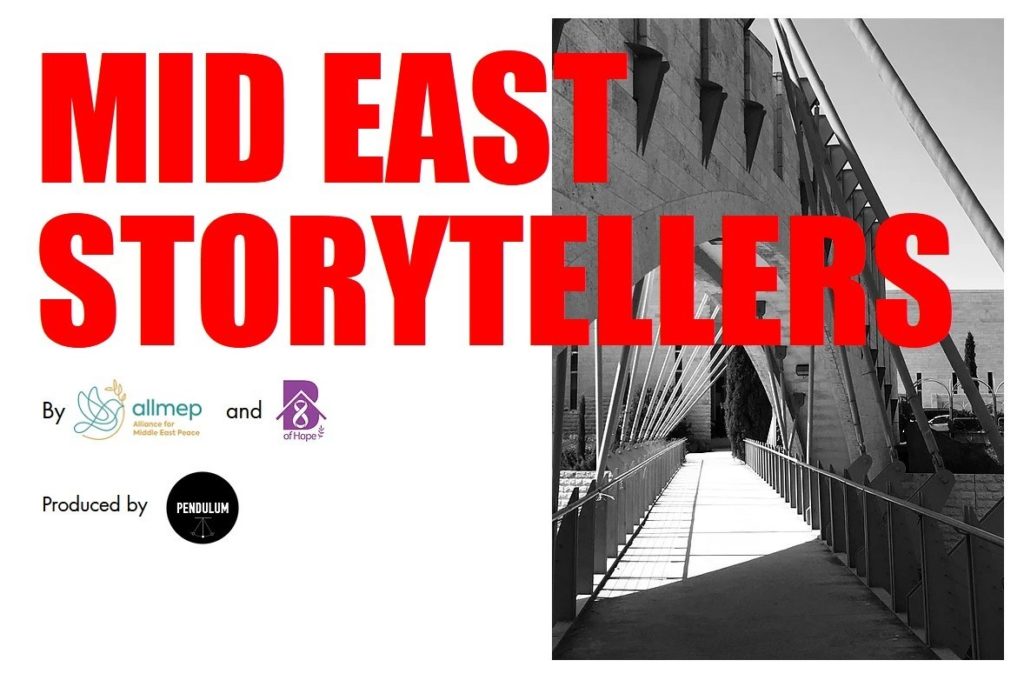 Mid East Storytellers is a platform that explores the stories of Peace Activists, created on the premise that stories are a powerful medium for amplifying the values of the peacebuilding community.
In November 2020, 

B8 of Hope partnered with the Alliance for Middle East Peace (ALLMEP) to organise a photo storytelling workshop for Israeli and Palestinian peace-builders. The purpose was to introduce them to a new form of storytelling, to train them up in new skills and finally to shed light on their activities in the process. 
Two experts in photo storytelling from

Pendulum – Creative Changency 

enabled a first cohort of 15 participants (from B8 of Hope and/or ALLMEP pools of grantees/members) to tell

powerful stories through short texts and impactful pictures. A committee of specialists evaluated and commented the stories through their expert lenses. In January 2021, a prize was awarded during an online ceremony which showcased the

Mid East Storytellers platform to the public.

A second cohort of 9 participants were trained during the summer 2021.
After the explosion of violence and dehumanization in May 2021, these inspiring activists reflected more specifically on
what drives their activism, what makes them dedicate their lives to the pursuit of peace and what sort of future they are working to build, together
.
For this second cohort, the activists were mentored by international artists, writers, media professionals and human rights advocates. A committee of specialists picked three winning projects to receive a prize.
All stories consist of personal pictures, self-written texts and voice recordings.

The exhibit is still online.
Below is a glimpse of the warm atmosphere during the opening night of the exhibit: